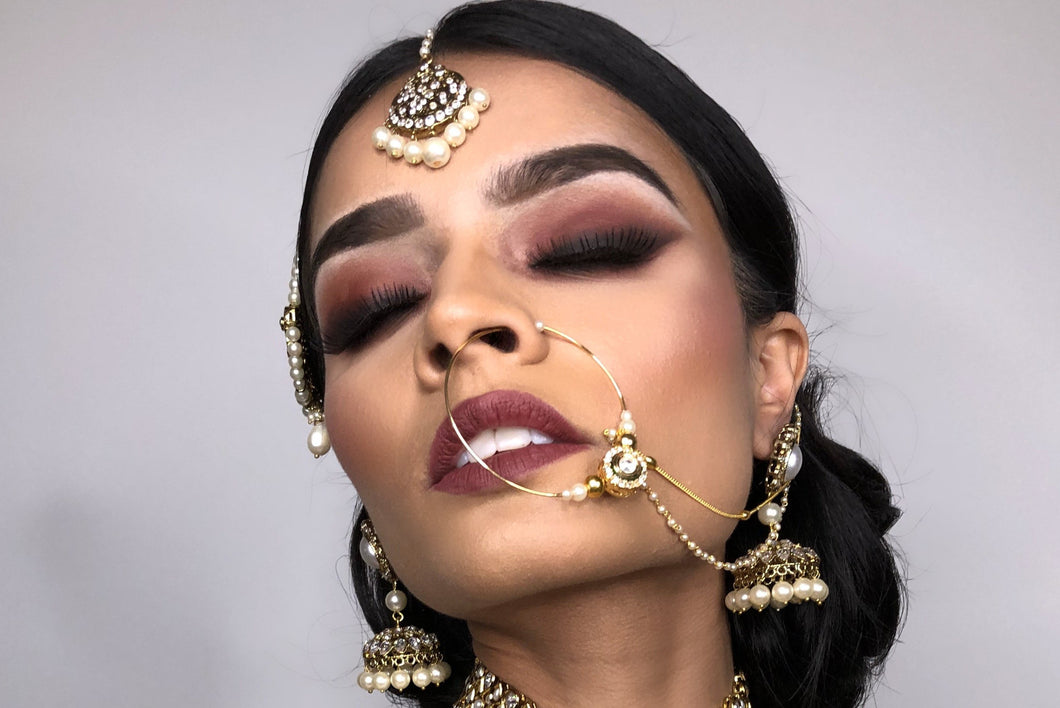 ASIAN BRIDAL MAKEUP 2
Regular price £160.00 GBP Sale
In this course, I have taken the makeup training videos from the subscription programme that are no longer available on the subscription plan. These makeup videos are from the February 2018, March 2018, April 2018 and May 2018 collection. This course assumes that you are already a makeup artist or makeup enthusiast and familiar with the basics of bridal makeup application. If you are a beginner, the 'Asian Bridal Makeup 1' course would be a more suitable training product for you.
This course, gives you a variety of different colour combinations, and eye makeup techniques that are currently trending the asian bridal industry.  Learn these detailed makeup looks to help you to create any look that your bride desires.  These lessons take you step by step through the whole makeup application process so you get to watch every precise motion to achieve each bridal look to perfection.   You will learn how to create symmetrical eye brows, contouring and highlighting, how to create a precise lips as well as many tips and tricks. 
This course is aimed at the makeup artist or enthusiast, looking for more inspiration in bridal makeup and to learn new techniques and different ways of makeup application. 
As Picasso once said 'Learn the rules like a pro, so you can break them like an artist'..